2022 NCERA-101 Annual Meeting
September 11-14, 2022
NCERA 101 Annual / International Meeting
Marriott University Park Hotel
Tucson, Arizona, USA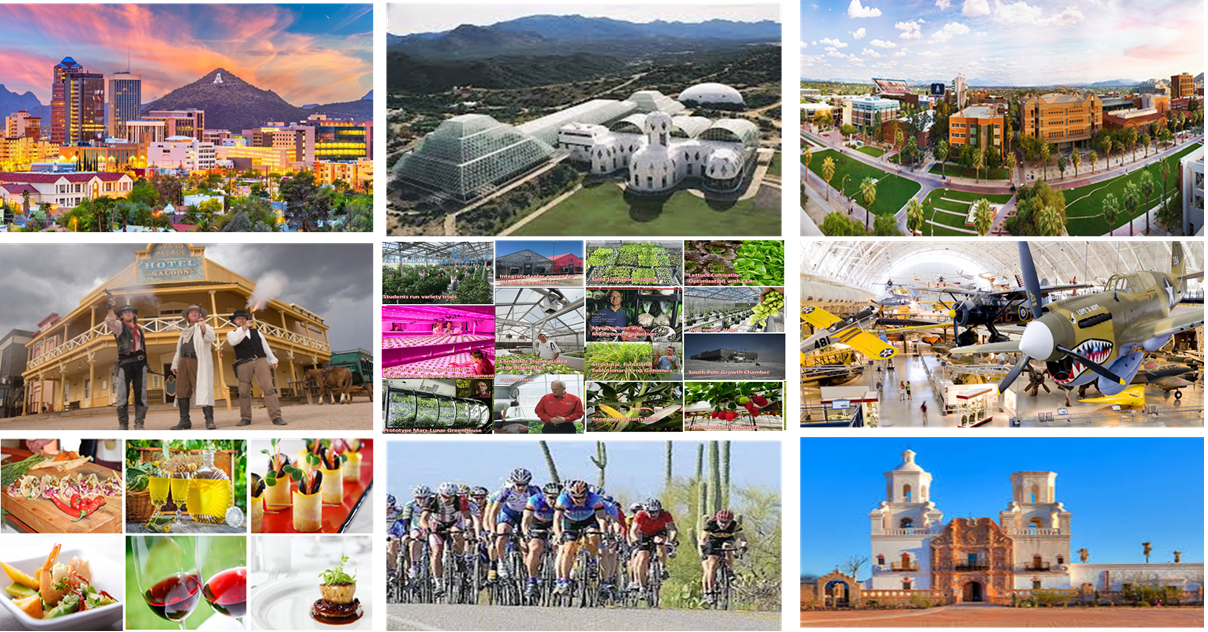 The University of Arizona Controlled Environment Agriculture Center is pleased to invite you to attend the 2022 International Meeting of the NCERA-101 Committee on Controlled Environment Technology & Use. The conference is being held at the Marriott University Park Hotel located on The University of Arizona main campus, Tucson, Arizona. Tucson is home to The University of Arizona and is a UNESCO City of Gastronomy, making it the first city in the United States of America to be honored with this designation.
Event Registration
Please visit HERE to register for the meeting.
If you are coming with a spouse/partner (non-delegate) you may choose to include them in our Gala Dinner & Technical Tour day activities. Simply purchase Guest Gala Dinner and Technical Tour tickets for them to join these activities. Conference registration is separate from the hotel booking. Registration ends by 5 PM (MT) on August 22nd, 2022.
Technical program information will be updated soon. If you are an industry member and are interested in sponsorship opportunities please contact Murat Kacira (mkacira@email.arizona.edu).
Accommodations
Meeting attendees are welcome to stay at Marriott University Park Hotel. If you choose to do so, please book your room by August 22nd, 2022 to take advantage of a discounted conference rate of $139 per night. The rooms are available on a first-come first-served basis, so we encourage attendees to make their reservations as soon as possible.
Register for hotel rooms HERE
Wednesday Tour Day (September 14th):
We will have a tour of a commercial greenhouse facility in the morning and will visit the Controlled Environment Agriculture Center in the afternoon.
Getting to Tucson: Flights to Tucson (TUS):
Ground Transportation: Information regarding ground transportation from Tucson International Airport can be found HERE.
Student Participants:
Student Lightning Talks and Poster Presentation Sessions are planned.
Industry Members:
An industry display area will be included. If you are interested, please contact Murat Kacira (mkacira@arizona.edu).
CEAC Contact
If you have any questions regarding the event, please contact Jaclyn Cadogan at jcadogan@email.arizona.edu.
View the full Technical Program HERE
We are looking forward to hosting you!
Murat Kacira, Gene Giacomelli, Joel Cuello
Local Organizing Committee
Controlled Environment Agriculture Center
The University of Arizona